It's time to stop breaking your back with that old external frame backpack. New internal frame backpacks are no longer only for those with cash to burn. Some high-quality and best internal frame backpacks are now reasonably priced under $100. You can afford the comfort and features that new, low-weight internal frame backpacks offer without breaking your budget.
Don't let your old, bulky backpack keep you from enjoying an outdoor adventure this season! Check out the Teton Sports Explorer 4000 internal frame backpack. At $64.99, this is an affordable 65-liter backpack that can handle almost any trek you have planned. With the Explorer 4000, you get the organization, padded straps, and durable materials that you would expect from a backpack twice as expensive.
Our 6 Best Internal Frame Backpacks for Under $100 in 2020
No products found.
---
Best Internal Frame Backpacks: Buyer's Guide
When beginning the search for a new internal frame backpack, there are several things to consider after first fixing a budget. For outdoor backpacks under $100, this list of buying criteria is shortened due to a lack of extra features on many backpacks in this range. For example, most backpacks under $100 will not include a hydration bladder, but often they will have a hydration bladder sleeve so that you can add your own at any time.
The essential buying criteria for an internal frame backpack in the fifty to one hundred dollar price range are as follows:
Quality, or durability
Carrying capacity, or internal size
Comfort, or fit
Weight when empty
Continue reading for more information about these buying criteria and how they should influence the way you shop for a new backpack.
#1 Quality
There are many discount hiking backpacks for sale on the internet. You can find some as low as $20, but many of these backpacks are made with inferior materials and craftsmanship and have a high probability of failing after one or two uses. Getting a quality budget backpack that can withstand the stresses of regular use time and time again is paramount.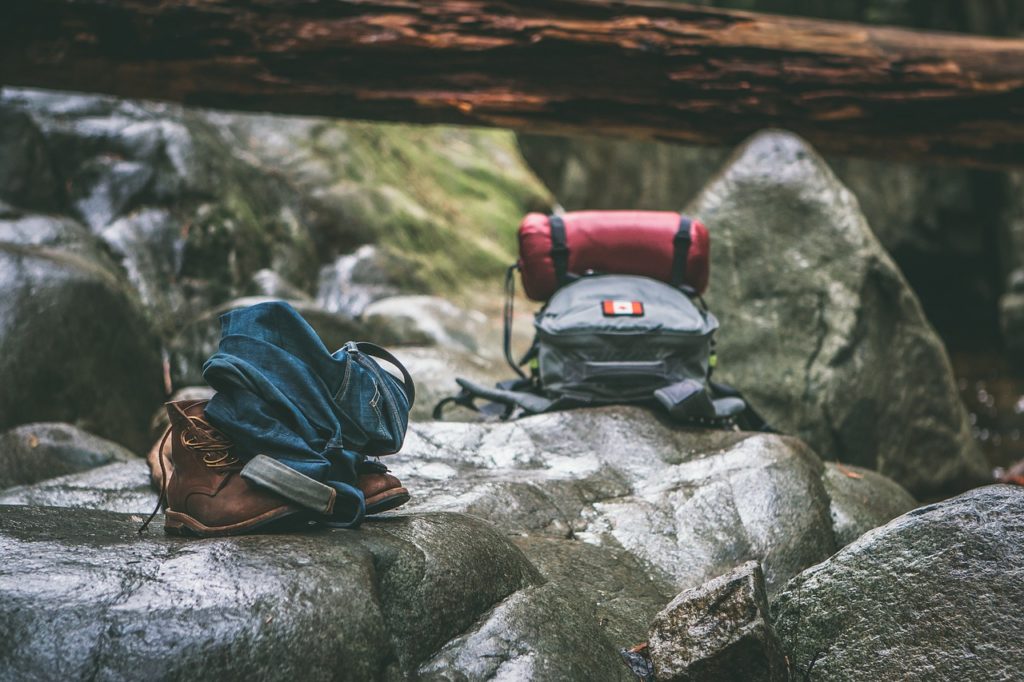 With a little leg work—done by us—a few durable internal frame backpacks can be had within your price range. By durable, I mean zippers that won't break, nylon that won't tear, and straps that won't rip under normal weight conditions.
#2 Carrying Capacity
Once a few quality packs are selected, choose a capacity that will fit your needs. If this is your first pack, you can go with a large capacity of 65 liters (L) or more. But if you already own one backpack that is in good condition, then why not get a second pack that complements it? For instance, if you already own a 65 L multi-day pack, then perhaps your next purchase should be a smaller 45 L overnight pack. Or vice versa.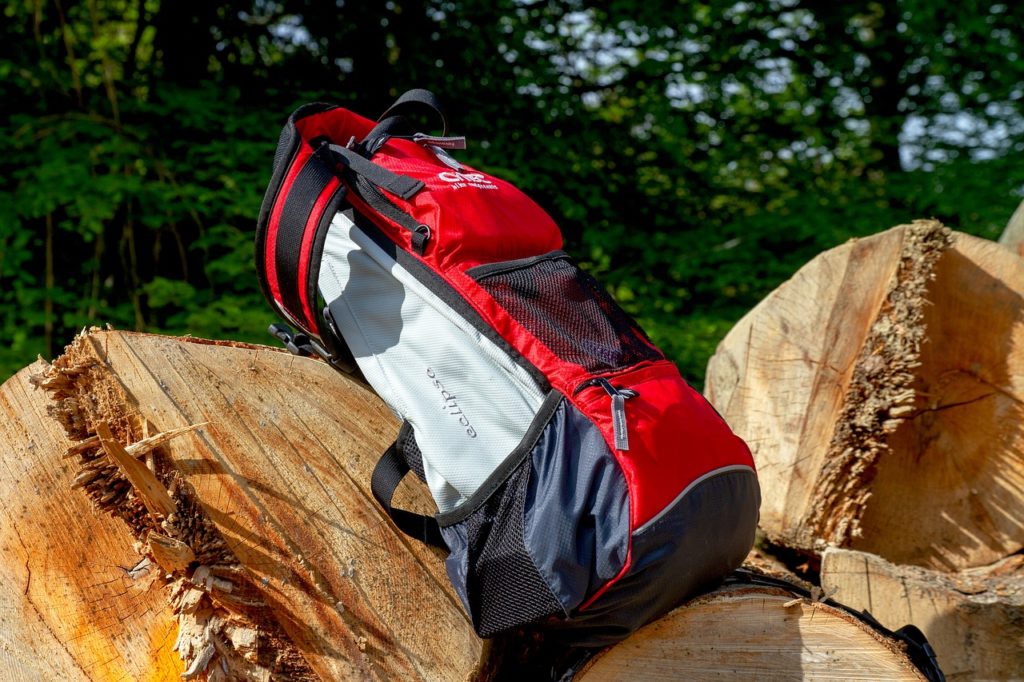 Another aspect to consider about size is why. Why are you buying a new backpack? Do you often travel by air and need a handy carry-on pack for your weekend getaways? If so, then a 40 or 45 L backpack is the way to go. Are your trips always weeklong adventures spent camping in the wilderness or trekking through foreign cities? If so, then a 55 to 75 L pack will be the way to go.
#3 Comfort
The main thing to consider about the best internal frame backpacks is the comfort. For under $100, there will be no custom-molded hip belts or state of the art suspension, but you can still make sure you get a pack that sits well on your body and is sufficiently cushioned.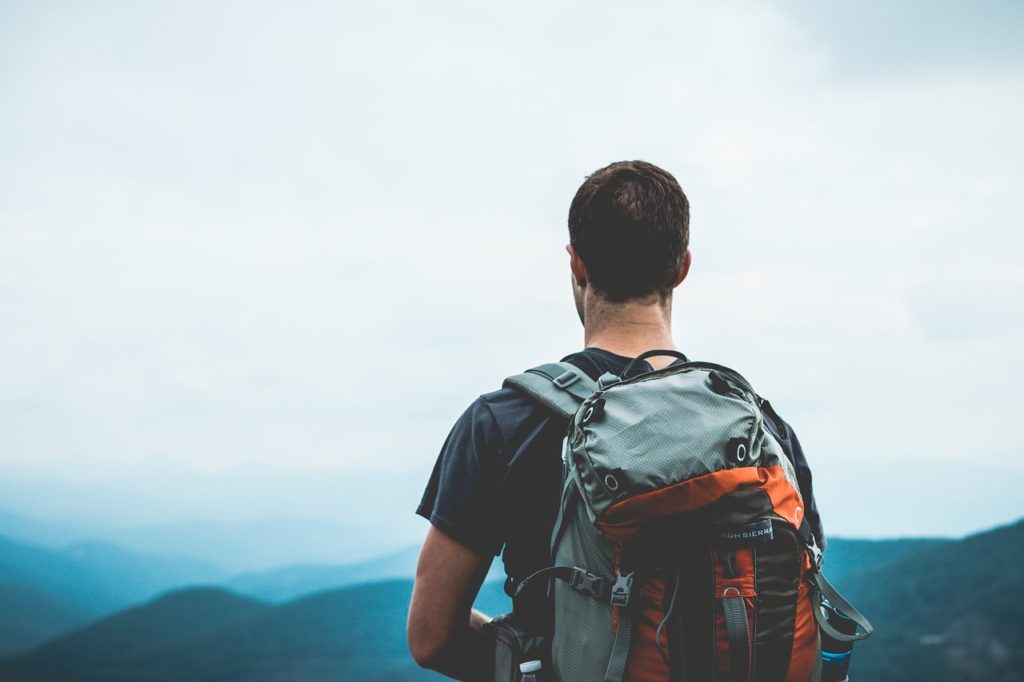 First, make sure that the shoulder straps are adjustable enough to fit your torso size. A good internal frame backpack can be adjusted to fit someone who is either thin and 5'7†or bulky and 6'3â€. Then, make sure that the hip belt is cushioned enough for your liking. A large pack will have cushioned straps and belts, but some smaller daypacks and overnight packs may have flimsy hip belts with very little padding.
#4 Weight
Lastly, consider the backpack's weight. A larger internal frame backpack can weigh over 7 lbs, while a small daypack could weigh under 2 lbs. The weight of an empty backpack is an important factor when picking a carryon for the airport and when calculating your total pack weight for a weeklong trek. However, don't let these criteria influence your decision more than quality, appropriate size, or comfort. A comfortable backpack may weigh a few ounces more, but a proper fit and thicker straps will make you feel much lighter on your feet.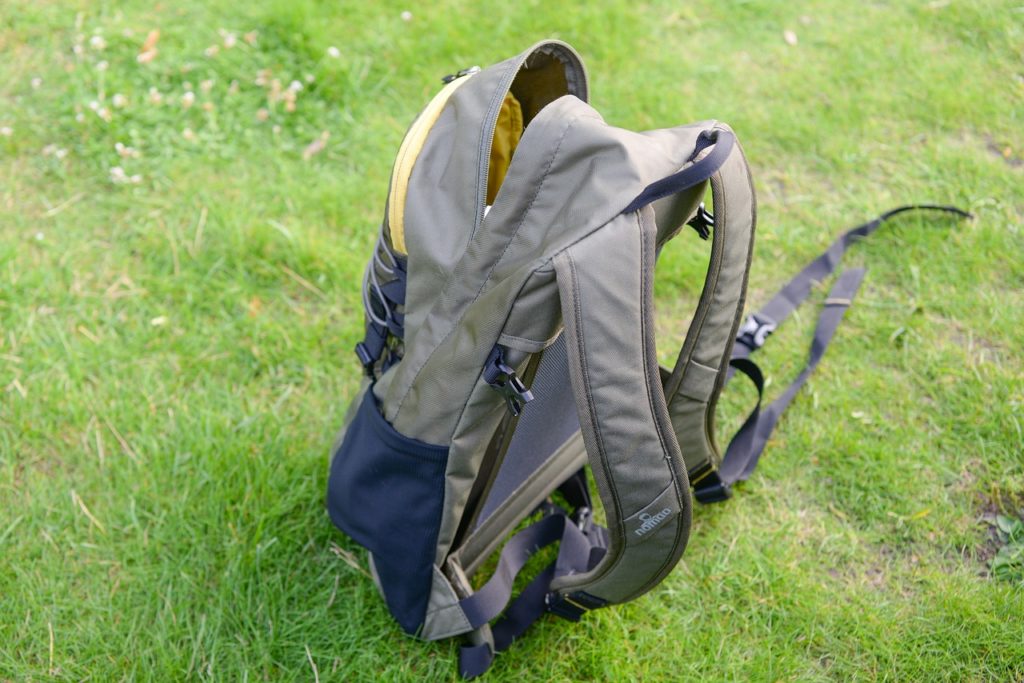 Best Internal Frame Backpacks: Reviews
I have scoured the internet—company websites, outdoor blog reviews, and Amazon purchases and reviews—and found five best internal frame backpacks that are currently selling for under $100 on Amazon during this summer season. The following five backpacks range from 40 L to 75 L, vary in weight accordingly, and are all well-made quality packs that have been proven to stand up to the environments and stresses they were built for.
---
1. Teton Sports Explorer 4000 Review – 

Best Overall Pick
Ideal for multi-day hikes
---
No products found.
Key Specs & Features:
65 liters.
5 lbs.
Hydration bladder sleeve.
Many compartments for optimal organization.
Rain cover included.
Limited lifetime warranty.
Special features: The Several pockets for organization; thick padding for improved comfort.
Teton Sports Explorer 4000 is ideal for multi-day hikes. With a capacity of 65 liters spread throughout several compartments and pockets, you can easily organize your bedding, clothes, food, and gear to make this backpack balanced and comfortable to wear. If you like knowing where each of your items is and being able to get to it at a moment's notice, then you need the Explorer 4000.
The Explorer 4000 has key specs that are on par with more expensive models. The backpack weighs five pounds, which is not too heavy for a pack of this size; and the backpack is made of quality materials that allow you to use it with confidence trip after trip.
Owners of the Explorer 4000 agree that this is the best pack for the money. Difficult straps are the biggest complaint among reviewers. The hip belt is thick enough to provide comfort, but some people have trouble tightening the belt at times. When everything is considered, this backpack is the all-around best pack for under $100. Whether you are preparing for a road trip, a trek across Europe, or a few days hiking in a national park, this backpack offers the space, features, and durability you are looking for.
Buy the Explorer 4000 with a hydration bladder to make staying hydrated on the go a breeze. Another popular add-on item is a sleeping pad. For a tight budget, the Outdoorsman Lab ultralight sleeping pad is a great companion item for the Explorer 4000 backpack.
---
2. Kelty Redwing 44 Backpack / Women's Redwing 40 Review
Best overnight or carry-on pack for the money
---
No products found.
Key Specs & Features:
44 / 40 liters.
6 lbs.
Carry-on sized.
Hydration bladder sleeve.
Side pockets, straps, and loops for hanging gear.
Cushioned back support, shoulder straps, and hip belt.
Special features:Â Several pockets for organization.
The Kelty Redwing Men's 44 or Women's 40 is an impressive bag to find in the $100 budget range. First off, this pack has the Kelty name—one of the most trusted and best names in outdoors backpacks. If you like brand names and looking stylish, then this slick overnight pack is for you.
It is great to see that Kelty did not skimp on quality when designing this budget overnight pack. Often, overnight backpacks in the 30 to 40-liter range have flimsy shoulder straps and hip belts. The thick cushions on this backpack are truly above and beyond. Even the back panel is cushioned and provides some lumbar support. Talk about luxury! This pack is awesome for those of us prone to lower back pain.
The Kelty Redwing also has the organization options of a larger backpack. With side pockets, front-load access, and several straps on the outside, you can organize your gear just about any way you could want. Perfect the gearhead or techy who wants to keep a couple of gadgets within easy reach.
A big downside to this backpack is its restrictive size. Being only 40 or 44 liters keeps the Kelty Redwing out of the number one spot on our list. However, the Redwing comes in at number two on our list, because it is the best overnight or carry-on pack for the money. If you already own a larger pack, or if you need a carry-on bag for frequent airline travel, then this is the best backpack you will find. There are cheaper overnight packs, but for the durability, comfort, and gender-specific designs, you absolutely will not find a better quality pack under $100.
Get your hands on the Kelty Redwing today, and be sure to get a bladder for the hydration sleeve and a Kelty rain cover for those rainy day hikes.
---
3. Wasing 55L Internal Frame Backpack Review – Best Budget Buy
Best for a casual weekend hiker
---
No products found.
Key Specs & Features:
55 liters.
875 lbs.
Hydration bladder sleeve.
Many straps for securing gear outside.
Rain cover included.
Special features: Plenty of straps for attaching gear outside.
The Wasing 55 internal frame backpack hits number 3 on our list for its quality construction, ample space, and low price. This 55-liter pack may be the one for you if you are a casual weekend hiker. With the Wasing 55's ample straps, you can tie down your climbing ropes, pickaxe, trekking poles, sleeping mat, or more to the outside of your pack. Having so much versatility on the outside means that you have more space to pack and organize on the inside.
Over-packing may stress this pack more than a higher quality bag. Some reviewers note issues with straps and seams, while others report no issues. For casual weekend hikes, proper weight, proper load distribution, and proper care will help prolong the life of this backpack and any other.
The Wasing 55 is just half of a one hundred dollar budget. With the extra fifty dollars, you can grab some more gear that you will need to hike and camp in comfort. Don't forget a hydration bladder for easy drinking on the go. The Outdoorsman Lab ultralight sleeping pad and Winner Outfitters mummy sleeping bag are also two important items that won't break your budget when bought together with the Wasing 55.
---
4. Bolang Summit 45 Internal Frame Backpack Review
Well suited for carry-on air travel
---
No products found.
Key Specs & Features:
45 liters.
3.17 lbs.
Hydration bladder sleeve.
Rain cover included.
1 year warranty.
Special features: Zipper access to bottom; water and resistant nylon.
Do you need a cheaper backpack for easy use on airlines, in cars, on day hikes, or overnight camping trips? If the Kelty Redwing is too expensive, then the Bolang Summit 45 is the pack for you and its price is right for this overnight backpack. Summit 45 is well suited for carry-on air travel. When other passengers are forced to check their rolling carry-on luggage at the gate due to full overhead bins, you can store your Summit 45 under your seat.
When going with a cheaper pack, you will be sacrificing some of your buying criteria. Many buyers say that durability took a backseat when Bolang designed this pack. Some durability may have been sacrificed to keep the price of the Summit 45 down. So, if you want a backpack that can handle a lot of abuse on rough terrain, then this may not be the one for you. However, if you take care of your gear as I do, this pack should be a good second option for the carry-on and overnight category.
I also like that this internal frame backpack will not break your budget. You'll have a few extra bucks leftover to get a travel pillow for your plane rides, a water bladder for your hikes, or even a lightweight microfiber towel that's perfect for any kind of travel.
---
5. Mardingtop 65 + 10L Internal Frame Backpack Review
Designed for rugged use
---
No products found.
Key Specs & Features:
65 + 10 liters.
6.1 lbs.
Molle webbing for optimal customization.
Detachable side pockets and waist belt.
Rain cover included.
90 days limited warranty.
Special features: Molle Webbing for customization; detachable 5L side pockets.
Mardingtop makes high-quality internal frame backpacks designed for rugged use. The utility is king here, and frills fall by the wayside with these packs. If you hate having pockets that are made for only one thing like holding a wallet and cell phone, then this pack is for you.
The main compartment is essentially one large stuff sack, and molle webbing on the outside lets you attach compatible pouches to suit your style. You need this Mardingtop bag if you want to use one pack for all of your trips. If you're hunting, you can configure this pack to carry your weapon, ammunition, and game. If you're hiking, you can configure the pack to carry all of your bedding comfortably.
Buyers and reviewers who want organization in the pack itself are disappointed with the large single compartment. A single compartment can lead to an unbalanced and uncomfortable load if packed incorrectly. As long as you pack right, this backpack can perform comfortably. And the pack's true organizational strengths come from its molle webbing and detachable side pockets.
Be sure to pick up some D-rings and molle pouches with this backpack so that you can customize it and get the most out of your Mardingtop 65 + 10 liter backpack.
---
6. AmazonBasics Internal Frame Hiking Backpack with Rainfly

---
No products found.
The bag comes in 55L, 65L, and 75L capacity, so you have the option to choose a size that matches your needs. My 75L AmazonBasics Internal Frame Hiking Backpack with Rainfly was spacious enough to hold everything I needed for my hiking trip and still had some room to spare.
The backpack is incredibly versatile and would be perfect for hiking, camping, and backpacking. It has plenty of pockets and compartments to hold all your stuff in an organized way. I appreciate the special compartment for storing a sleeping bag.
The multi-directional compression straps keep things packed down, and you can carry everything in comfort with the padded shoulder straps. The bag is water repellent and features a rainfly and waterproof cover for extra protection.
Features
Made from durable polyester with water repellent coating
Rainfly for protection from light rain, and heavy-duty rain cover for protection in heavy rain
One year AmazonBasics warranty
Pros & Cons
Pros
Extremely comfortable
Sturdy
Spacious
Affordable
Cons
Shoulder straps slip and come loose
Bulky
These Backpacks Could Save You Money and Last for Years to Come!
Can you afford not to look at these five best internal frame backpacks? Follow the buying criteria on this review, and check out the backpacks on Amazon. They all have their strengths, but some have more specific uses. For its quality, durability, carrying capacity, and comfort, the Teton Sports Explorer 4000 is a general-purpose backpack that cannot be beaten in its price range. Don't miss out on this model! The Explorer 4000 can be your go-to, do-it-all backpack for years to come.
Take a Look at Our Picks Again
No products found.