When you are tired of all the hustle and bustle of your daily life, a monotonous routine and the noise of the city life, outing is a fun and refreshing way to make life easier. It can help you break away the stress that has been accumulated after repeating the same routine. People often go on vacation to exotic countries, but not everyone can afford an expensive trip out of the states.
Why choose camping as your break?
One thing that can help you experience adventure and give reinvigorate your body is to camp. Taking to nature, trekking on those lush green mountains, hearing the sound of the stream flowing, it is all a very revitalizing experience. And not to mention how fun of activity it becomes when you are doing it with your friends and family. Even if you are doing it alone to gain some solitude and peace from the busy city life, it is still a fun-filled activity. Also, though camping is a fun-filled adventure that helps you get in touch with nature and remove excess stress from your mind; one should always be prepared for any scenario while going on a camping trip.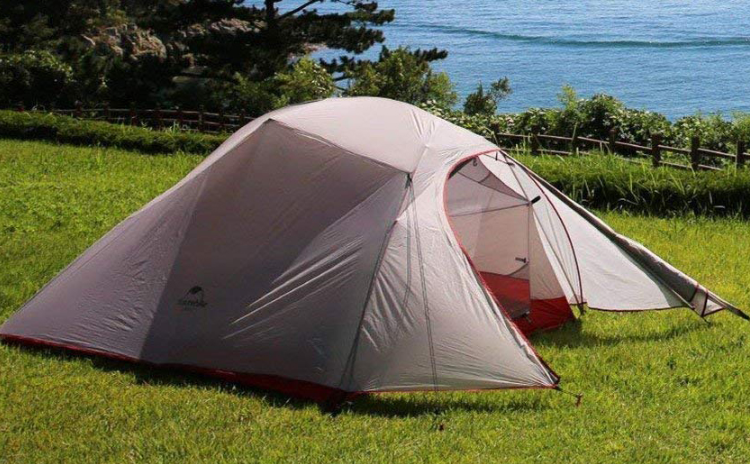 Related Article: Beginner's Guide for Long-Range Hunting

Preparing For Your Camping Trip
You should always be prepared for anything in life; the same goes for a camping trip. It would help if you had all the gear ready and checked. You need different boots, which will help cushion your feet from the terrain, natural to walk, but still secure enough clothing and a tent if you plan to spend a night or two in the wilderness.  Even though camping is comparatively harmless, however, some unpredictable factors can ruin your camping trip easily, one of them is having bad weather. If there happens to be an unpredicted rain or storm during your camping trip, you need to be able to keep yourself dry and survive throughout the pouring rain. One of the best ways to do that is by using a waterproof tent.
You can easily find a waterproof camping tent from your local camping supplies store. However, in case you already own one, and after a while, the waterproof tent's waterproofing has worn off, you do not need to purchase a new waterproof tent. You can easily save money by reproofing your waterproof tent using supplies from your local camping supply store or even the hardware store.
Tips And Tricks On How To Waterproof A Tent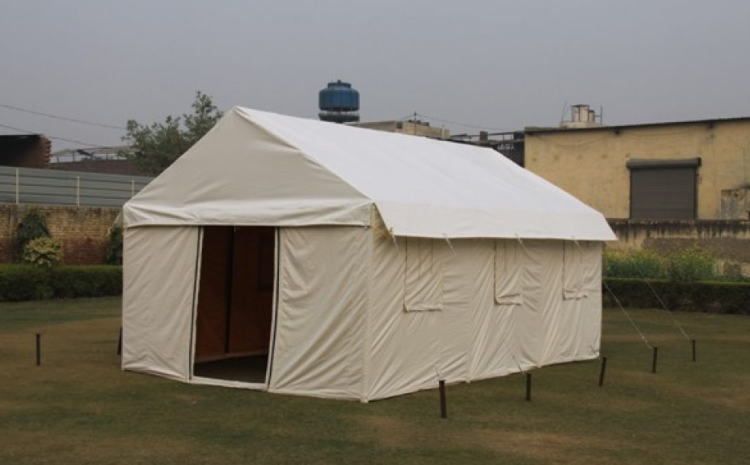 Related Article: 7 Best Sleeping Bags for Backpackers in 2020

Silicone water repellent spray to reproof your waterproof tent
One of the more comfortable and cheaper ways of making your tent waterproof is to use a silicone water repellent spray. Silicone sprays are easier and more convenient to make your tent waterproof again. There are many silicon sprays available in the market for various applications of waterproofing substances. There are even specific silicone sprays for making your tents waterproof. These sprays last longer than the normal ones keeping in mind harsh weather the tents might have to face during a storm or a heavy pour. Instructions are available on how to reproof a waterproof tent using a silicone water repellent spray are as follows.
First, you have to choose a dry day ahead of the camping trip to coat the tent. This way, the coating is dry and ready to block off the water. This will also ensure all the chemical fumes are out of the way.
Set up the tent in your yard, spray below the flooring of the tent first, so no water seeps inside the tent from the ground.
Focus on the seams of the tent. The areas where the seams join should be coated firmly and with accuracy as seams are spots from where water can leak into the tent quickly.
If you have a fly cover, then follow the same procedure as above for its seams to make sure the water does not flow in the tent through the seams.
If you do not have a fly cover or even if you do, it is finally time to coat the fabric itself with the silicone water repellent spray. You can spray the fabric it from a further back than the seams, make sure to cover it completely.
By following these procedures and leaving the tent to dry a day ahead of your trip, you can make sure that the next day during your camping, you have a waterproof tent.
Covering the floor and top of a tent using a tarp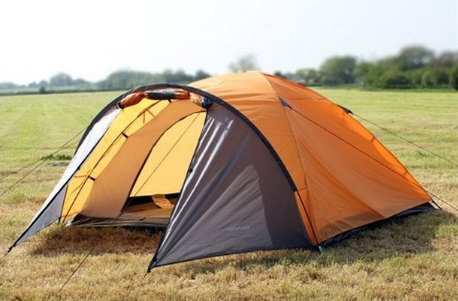 One of the most convenient ways to make your tent waterproof without using any waterproof chemicals is using a tarp. Yes, a tarp will not exactly make your tent waterproof. However, it will make sure you are safe during the pour, and they are durable to an extent and can take heavy pour without being damaged. They are cheap, cost-effective, can be reused in other situations. One con of using a tarp though is that it is a hassle to set up. They are big; if it is windy outside, they will be hard to handle and can take a lot of space in your camping gear bag. They are cheap and can be found on hardware supply stores for 15$ apiece and are big enough to cover the tent completely.
If you waterproof your tent using a silicone spray and fix a tarp over it, your waterproof tent will be bone dry from the inside for sure.
Sealing off the seams of a waterproof tent using sealants
The first thing that worn off its waterproof coating is the seams. If your waterproof tent still can repel water on its fabric, but the water is coming in from the seams, a sealant can be used on the seams. This sealant coats the seams makes them waterproof again and can take on quite a lot of pressure. They are usually cheap, and there are even tent specific sealants available to apply on the seams of the tent to make it waterproof.
With all this done, we hope that your camping trip is fun-filled, and you can enjoy the whole activity without worrying about getting wet in an unexpected pour or storm.
Read More About Camping: 9 Best Camping And Survival Accessories