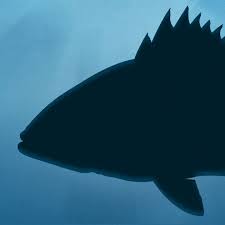 Okay, I know I said I'm pretty amateur and go out to get whatever I can, but Fish Rules app is great for anyone who fishes on the East or Gulf Coast. For pros, the tracking feature lets you keep accurate data of the fish you have caught, and whether you harvested or released it.
The tracking feature is also great for those who are testing different types of bait. It doesn't have a bait feature, but by tracking the type and size of catch you can figure out what bait to use to catch your favorite fish.
⇒ If you are a newer angler, like me, you will love this app. The photo layout is super simple to identify the fish you catch. Each fish has its own profile that includes which species are good for eating.
Main Features of Fish Rules App
⇒ I want to start with the greatest limitation of Fish Rules; the laws, regulations, and species are limited to just the Eastern US, Gulf Coast, and the Bahamas. That's a huge area of coverage, so even though it doesn't cover the west coast, the biggest limitation is quite minimal. If you are a fisherman on the line anywhere in the salt waters from Maine to Texas, this app will work for you.
⇒ The user interface of this fishing app is quite simple to negotiate. After setting the location you will be fishing by region, GPS location feature on your phone, or manual input of latitude and longitude, the app will automatically compile all the fishing regulations for you. Each species in your selected area is shown via a list or photo layout. I prefer the photo layout of the app because I can quickly identify the fish I have on line.
⇒ Fish Rules app also has a customized log in that allows me to track what fish I catch, how many, and which are my favorites. This is especially helpful for limited species that require end of year reporting. I have been able to easily record my data for later access when it comes time for reporting.
What I Liked The Most?
Species Associated Pictures
My first and favorite feature is the option to change the list from text to photo. Almost every species has some kind of associated picture that gives a clear vision of what the fish looks like. The list is a scroll style, so I can quickly sort through the different species to find what I have caught.
Regulations and Fish Markers 
Clicking on the picture then reveals the regulations and limits for every species. Not all the entries have photos, but the Fish Rules app developers have included drawn pictures as you would find in a textbook or regulations manual. I love that each species has a section, accessed by swiping the photo to the left, that gives identifying markers for each species.
Easy identification of Species
Even the list view is extremely helpful. This view offers quick reference and easy access to all the species and regulations in your chosen area. My favorite part of this feature is the easy identification of which species are legal to harvest, and which are prohibited. Being an amateur, I don't know all of the illegal to catch species, but Fish Rules clearly identifies the illegal species by listing them in bright red text.
Clicking on the name of the species gives you access to the pictures that I talked about previously, so you can still easily identify if you have a legal catch.
While I was playing around with the app, I looked at one of the prohibited species and was pleased to see that some of the species include tips for the safe release of a fish.
Edibility Info
I also really like the section of the fish profile that tells you how edible each fish is. It doesn't give any recipes, but you can tell if the fish you caught is worth taking home, cleaning, and trying to impress your friends and family with. The profile feature also shows how to keep the fish fresh as you travel between fishing and grilling.
What I Liked The Least?
Limited to the Eastern US Coast 
As I mentioned earlier, the largest downside to the app is that the regulations are limited to the Eastern US Coast. I have a family that lives on the West Coast, and we love to get out and brave the cool Pacific waters to grab some fish. They live in California, which has some crazy strict regulations, so it would be nice to be able to have those regulations in the same app. Not a deal-breaker, since I don't fish out their often, but is a definite nice to have.
Limited to Saltwater Fishing
The second shortcoming is that the app is limited to just saltwater fishing. The app description states, "Fish Rules simplifies saltwater fishing regulations." Living in the South, we have tons of freshwater fishing holes that have their own regulations, and it would be nice to have quick access to a fresh-water option in this app. I understand the complexity involved in integrating both fresh and saltwater fishing, but with a name like "Fish Rules", you would think it would be more inclusive for more than just saltwater species.
My only other area for improvement for Fish Rules app is the log feature of the catch. I really like that I can log the fish that I caught, but the information that you can input is limited.
Limited Log Catch Inputs
I think the Fish Rules app would greatly benefit from a notes option for each logged catch. Nothing fancy, but somewhere that I can record the bait I used, rod, line weight, and etcetera. I would also like to see the notes section so I could record the exact areas where I found different fish and the best place to buy the most successful bait. I know this seems picky, but I want to have all my info organized in a single place.
Fish Rules App: User Experience
Splash Screen, Tips & On-boarding – Rating: 4/5
The app appears to load quickly.
The splash screen is consistent with the brand.
App purpose and the priority user journeys are clear.
Home screen & Navigation – Rating: 3/5
Only primary content and functionality are on-screen by default.
Menu Drawer could be better than the popup menu to be accessible from all app levels.
Menu list terminology is obvious to the target but mixes different levels of functions.
Sign-up, Sign-in & Permissions – Rating: 3/5
Provide non-signed-in journey.
Request sign-up "only" when it is dependent on providing value.
The email address is not verified.
User doesn't have multiple sign-up options.
Content & Design – Rating: 4/5
The visual design engages and enhances user experience.
Content is used instead of a traditional home screen to engage users immediately.
Return users can quickly view favorite content.
Usability Hygiene – Rating: 3/5
Content is accessible when the user has no connection.
Modal views are used for self-contained tasks.
Text and content are not easy to read sometimes (Conservation, disclaimer pages…).
My Final Take
If it isn't already apparent, I really love the Fish Rules app. Even if it just had the pictures and names, I would still enjoy using the app. Something about being able to see an example of the catch without having to sort through pages and pages of low-quality pictures really endears this app to me. I love that all the info is portable and that I don't have to carry around the book, to begin with only adds to the appeal.
Since Fish Rules includes other features and easy to understand regulations that outweigh its shortcomings, ♦ I would highly recommend adding the app to your tackle box.