If you wish to enjoy your camping vacation fully then preparation is key. Camping is one of the best ways of vacationing, especially for families who want to be close to nature. It provides a fun opportunity for children to learn and experience the outdoors, as well as a chance for the entire family to create lasting memories and strengthening the family bond.   
To help you prepare for your next camping trip and to make it easy for you to plan the perfect outing we have assembled the ultimate camping checklist including the most essential, as well as some helpful tips that have been approved by your experts.
Tips for Camping with the Family
Set The Date – The first and one of the most important parts of planning a good camping trip is to find the perfect date, thanks to the growing popularity of camping campgrounds tend to fill up quickly. Therefore, setting the date in advance and leaving a few days earlier will help you reach the location on time, avoid traffic, find a good spot and set up camp before dark.
Invite some friends – If you love nature and the outdoors, then camping will surely be a fun experience for the whole family. However, inviting your children's friends or family will make camping more fun.
Just make sure that you are following the rules of the campground or national park. You can learn about this information beforehand through the internet or make a call.
Gear up! – A comprehensive camping checklist like ours provided below can be extremely helpful in ensuring that you pack everything you need and don't overpack for the trip. 
Make sure you have packed the undamaged tent, matches/lighters, stove, flashlights, and lanterns. It is essential to check if these essential items are in working condition.
Food Prep – To make your trip easier and more enjoyable, we suggest that you prepare a separate list of meals that you will have for breakfast, lunch, and as well as the snacks and then prep the ingredients accordingly.
To get a head start, you can cut the vegetables; marinate the meats, which will make cooking easier once you are at the campsite. Pack the cooler, meal by meal to keep things manageable and organized.
Let's start with the essential items in the comping checklist:
Detailed Camping Checklist For A Great Outdoor Experience
Camping with your friends and family is indeed a fantastic adventure, however, it can be a daunting experience if you are not prepared and fully equipped for the adventure. Packing for your camping adventure is the crucial part that will decide whether your camping experience be worth remembering or a nightmare. We have list down 7 camping must-haves for a nature outing alone or with your loved ones.
1. Tent
Stargazing is indeed always on everyone's camping to-do list! Nonetheless, carrying a tent with you is essential because you can ever be 100% sure about the weather. Even if you plan to sleep under the stars, carrying a tent is essential just in case there is a wind/rain storm or heavy dew.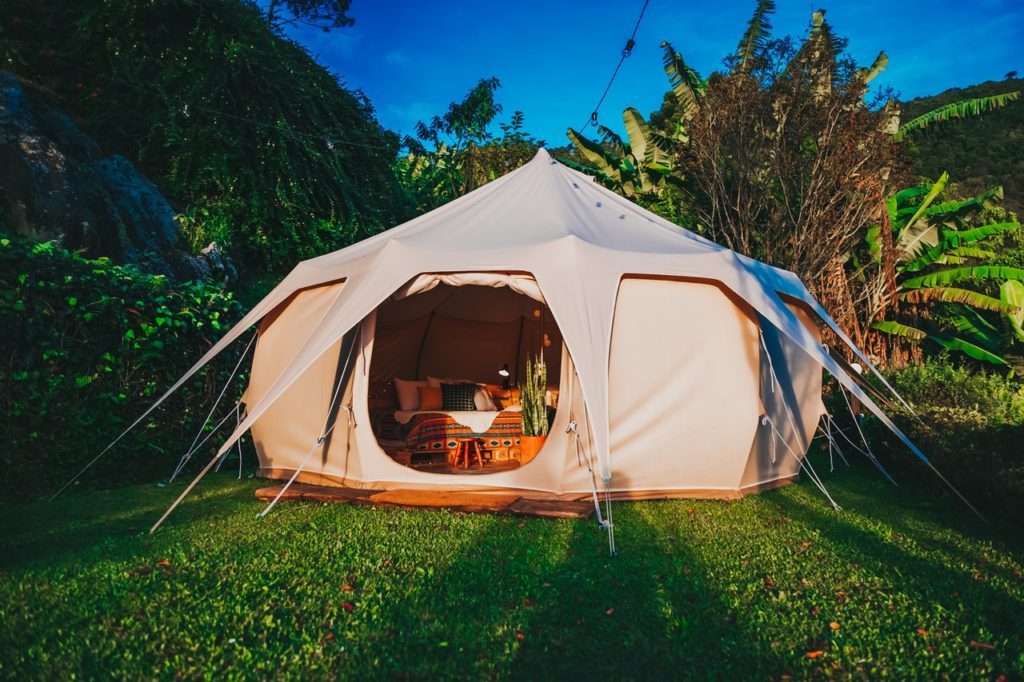 Preplan it and make a camping checklist to ensure that you have all the essential tent accessories, including tent poles, rope, a rain fly, and stakes.
Read More: Best Camping Tents Reviews
2. Sleeping bag
A peaceful goodnight sleep is essential, especially if you are planning to camp for several days or weeks. You may initially assume that sleeping on a bed of grass and leaves is a fantastic idea, well it's not! 
It's also highly likely that you will become more uncomfortable on the bare grass as the night falls because it usually gets colder and insects are usually more active during the nighttime. Therefore, sleeping bags are a must-have, especially if you are camping with kids. 
3. Fire Starter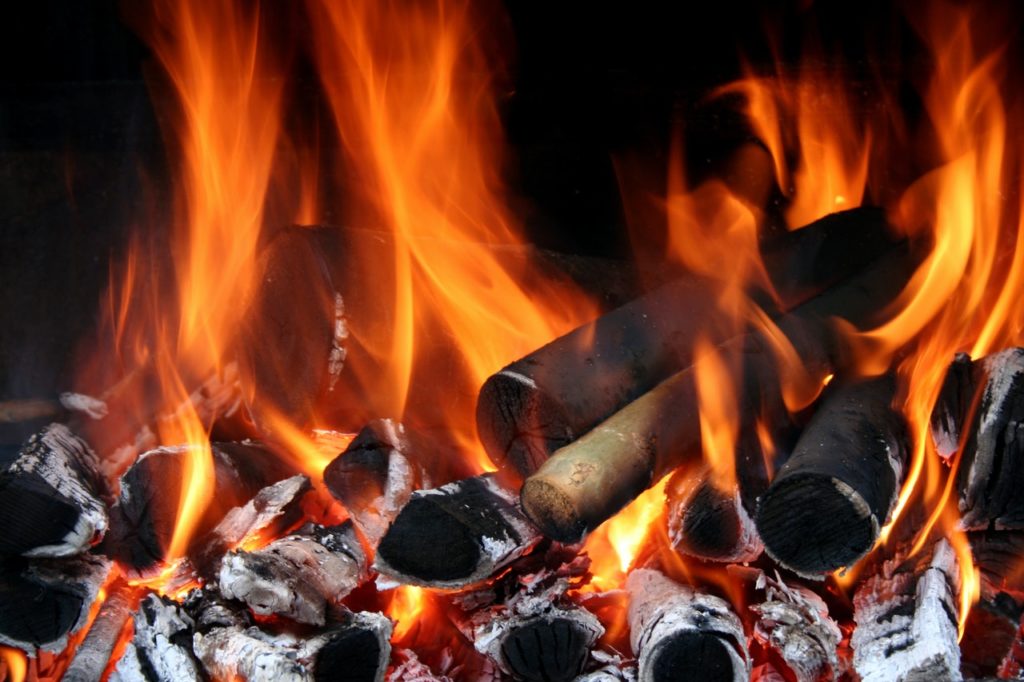 You cannot possibly enjoy the true essence of camping outside without a warm, crackling campfire. Therefore, ensure that you are packing at least two essential tools for starting a fire. You can carry a cigarette lighter, waterproof matches, a magnesium fire starter, or a flint and steel. Also, ensure that you are packing a little kindling as well in your camping kit, including dry bark or newspaper strips, in a waterproof container.
4. First Aid Kit
During hiking, you may experience small cuts and scrapes that require immediate first aid to ensure that they do not get infected. Ensure that your first aid kit includes bandages, antiseptic, gauze, scissors, adhesive, soap, a CPR mouth barrier, and also an emergency whistle. Adding your sunscreen lotion/cream, insect repellent, tissue/toilet paper, and a hand sanitizer to your first aid kit is also a smart idea 
5. Water Supply
Keeping yourself and other campers hydrated is essential! But finding a fresh supply of H2O can be a challenge, drinking from a lake or a pond is not even an option as it can cause severe bacterial infection. Keeping ample supply of drinking water in your car is a brilliant idea, however, you should also pack up a water filter or water purification tablets just in case. 
6. Pocket Knife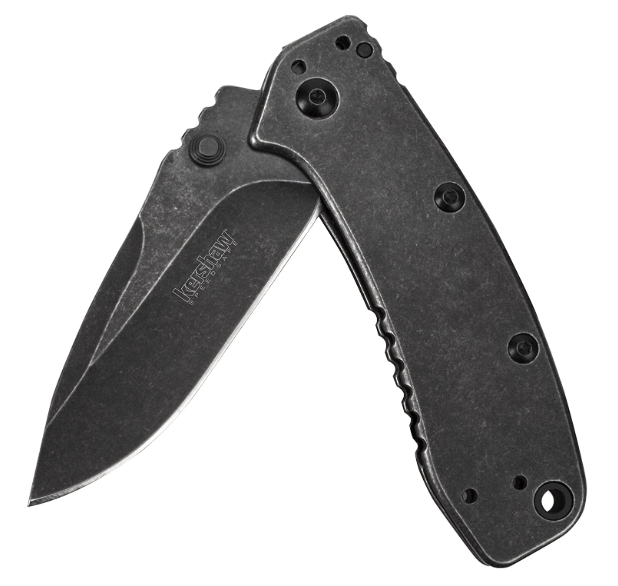 There are several types of pocket knives available in the market that range from different skill levels, usage, and price range. Ensure that you have a basic pocket knife in your camping kit as it is the ultimate multipurpose tool for camping. 
You can trim a rope, dice bait, slice/cut fruits, open a tightly sealed package, tighten a screw, sharpen a stick, skin a small animal, and do a lot more with a pocket knife. The versatility of the usage of a pocket knife makes it a true camping must-have, so don't forget it at home, or you'll regret it later. 
7. Necessary Camping Tools
Camping tools including a navigation tool (including a map and compass or GPS), light source (including a lantern, headlamp or a flashlight), and also a raincoat (a lightweight, waterproof) – are an essential part of the camping kit. 
These are the top seven camping must-haves, however, there are more items that are an essential part of your camping kit, including:
Tools
Multi-tool
Additional cord
Duct tape
Tent-pole repair kit
Mattress repair kit
Axe for firewood
Hammer for the tent stake
Compact broom and dustpan set
Hygiene and Medicine
Toilet paper
Toothpaste and toothbrushes
Hand sanitizer
Soap
Toiletry kit
Menstrual products
Towels
Prescription medications
First-aid kit 
Sunscreen
Insect repellent
Alcohol Wipes
Cosmetics 
Clothing
Moisture-wicking clothing including underwear, t-shirts, trousers and shorts 
Long-sleeve shirts
Lightweight jacket
Boots or shoes according to the terrain
Socks
Sleepwear
Clothing items for rainy weather including raincoat and rain boots
Warm clothing it the weather is cold including warm hat, coat, gloves, boots and socks.
Swimsuits
Kitchen
Portable Stove
Portable grill
Fuel for the stove and grill
Matches/light/fire starter
Cooking pots
Frying pan
Cooking utensils
Eating utensils
Knife and cutting board
can opener, bottle opener and corkscrew
Plates, bowls
Mugs
Cooler
Drinking water
Ice
Water bottles
Pot scrubber and sponges
Trash bags
Dishtowels
Snacks
Coffee/ tea maker
Personal Items
Credit card and cash
ID
Cellphone
Campsite reservation verification